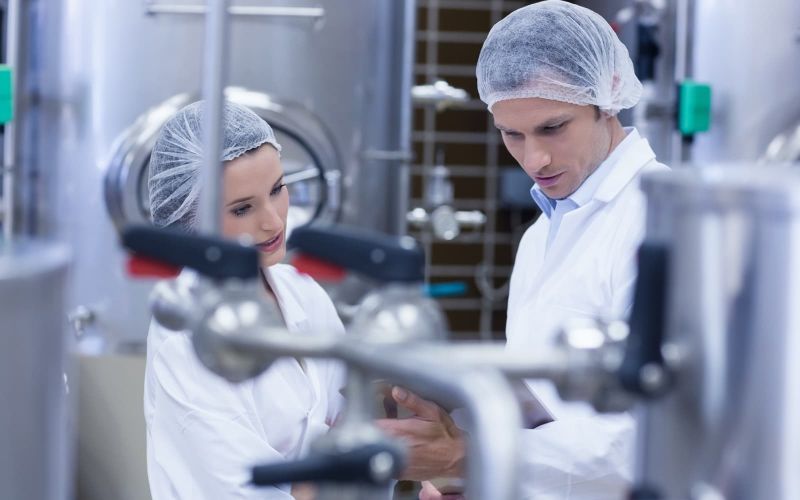 Introduction
Increasing numbers of individuals suffer adverse reactions every year from the ingestion of allergens in food. This number could be greatly reduced if more people involved in the production, preparation and serving of food were aware of the risks to people from food allergens and how to control these risks
Learners will gain an understanding of why food allergens need to be controlled and strategies for control, such as keeping and making available information about allergen ingredients, reducing cross contamination, improving communication and providing advice to consumers.
Duration
1 Day, 09.00 – 16.00
Who should attend?
This course is recommended for all relevant personnel dealing with allergens during the production, preparation and serving of food.
Course objectives
This course aims to provide an understanding of Allergens and their effects.
Course content
Understand why food allergens need to be controlled:
Identify symptoms produced by ingestion of allergens in food
Outline why Food Business Operators need to identify and control food allergens
Identify foods that commonly cause adverse reactions
Understand how to protect people with food allergies and intolerances from adverse reactions:
Identify food allergens in dishes and products
Identify routes of food allergen cross contamination and methods of control
Understand how communication can reduce the risk of adverse reactions
What are the benefits
Equips those involved with the production, preparation and serving of food with the knowledge of risks and mitigations of allergens in food.
In-House Courses
Offering better value for money, they can be designed to closely match your specific requirements.
Style of Delivery and Course Leaders
Our course tutors have substantial experience in the field of allergen management and control. They are qualified and experienced with extensive practical knowledge across all areas of the food industry.
Certification
All delegates will be awarded a certificate verifying attendance and completion of the course.
HABC Allergen Awareness

Book Now
Make Enquiry
Make Enquiry
You have selected:
Course: HABC Allergen Awareness
Number of Candidates: 1
Dates and Venues
8th March 2021 - Virtual Delivery
28th June 2021 - Virtual Delivery
Why train with IQMS
Accelerated Learning techniques
Flexible training options: classroom, in-house, and online
Learn from top auditing and quality practitioners
Internationally accredited courses