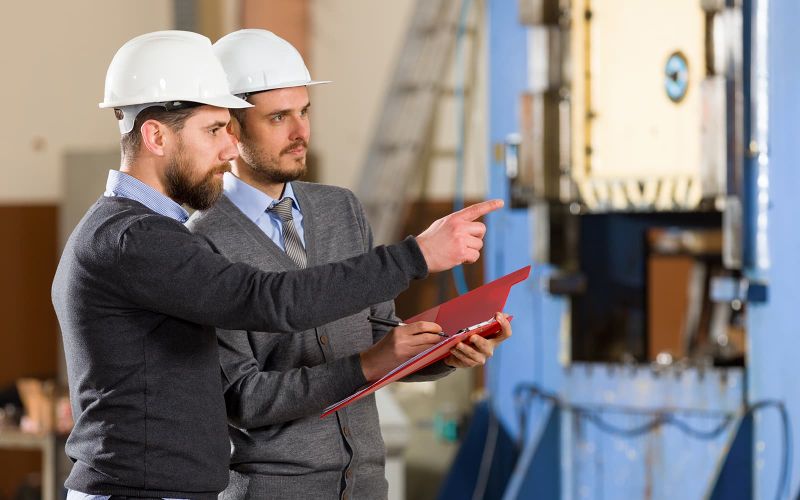 IATF 16949:2016 Internal Auditor Course
Learn how to perform effective Internal and Supply Chain Audits of your organisation's Quality Management System against the enhanced requirements of the Automotive Industry Quality Standard IATF 16949:2016.
This specially extended 3-day course, based on ISO 9001:2015 and IATF 16949:2016 requirements:
Explores both standards
Examines the ability to audit customer-specific requirements by the OEM's
Examines how the performance of Core Analytical Tools are evaluated
Develops in the Learner a comprehensive working knowledge of the enhanced Auditing Skills required to facilitate Value Added Audits in the
Automotive Sector and its Supply Chain
Duration
3 Days, 09.00 – 17.00
Who should attend?
This course will benefit experienced auditors looking to upgrade their audit skills and become familiar with the requirements of both ISO 9001:2015 and IATF 16949:2016. Those new to auditing will also gain the knowledge to conduct audits to the Automotive Industry requirements. Delegates will learn to audit the requirements of the standards using the automotive process approach.
Prior knowledge
While there are no formal pre-requisites, it is strongly suggested for delegates to gain the most from this course, a knowledge of ISO 9001:2015. We recommend our ISO 9001:2015 Foundation course as a minimum level of awareness of the current quality standard associated with this course.
Course objectives
The course utilises a variety of teaching methods including interactive workshops, simulated audits, tutorials and case studies. These methods facilitate the development of the necessary skills to conduct an effective internal audit including:
Develop practical audit skills to facilitate value-added audits
Enhance evaluation and communication skills necessary to conduct effective audits
Refine reporting skills to document value-added audit findings, and validate corrective actions for effectiveness
This course utilises the newly revised IATF16949:2016 as the reference standard for Automotive Quality Management Systems. By attending this course, delegates will gain an understanding of how to audit using the automotive process approach, as well as the ability to audit the customer-specific requirements defined by the OEM's.
Course content
Review of IATF 16949:2016 Quality Management System criteria
Discussion of the automotive process approach and its relevance to customer satisfaction and business performance
Relationship of the core quality tools (FMEA, PPAP, MSA, APQP, SPC) to IATF 16949:2016 and how the core quality tools are evaluated as part of Internal Audits
Co-ordinating an effective process-based audit program
Prioritising audit frequency based on risk
Developing effective process-based auditing techniques
Development of process-based auditor working documents (i.e. checklists)
Practising process-based auditing skills using interactive workshops
Evaluating the significance of audit findings and their impact on business performance and customer satisfaction
Development of communication skills and techniques necessary for the presentation of audit findings
Writing value-added non-conformity statements
Developing, implementing and verifying corrective actions
Auditing continual improvement programs and business objectives
What are the benefits?
Organisations that are currently registered to ISO/TS 16949:2009 must complete their transition to IATF 16949:2016 by September 2018 or they run the risk of having their registration lapse which could have implications on their ability to continue as an approved supplier to the OEM's. This new revision has expanded the requirement for suppliers to the automotive industry to become registered to IATF 16949:2016 rather than simply demonstrate conformance. These requirements pertain to any organisation that performs design and development, production and when relevant, installation and service of automotive-related products. Audit of suppliers is a new requirement of IATF 16949:2016. The audit methods and principles learned in this course are directly applicable to supplier auditing. Specific situations where supplier auditing may differ from internal audits will also be discussed during the course.
In-House Courses
Offering better value for money, they can be designed to closely match your specific requirements.
Style of Delivery and Course Leaders
Our course leaders have extensive experience in Quality Management in the automotive sector. Their direct practitioner experience enables them to make the course more interesting by using relevant examples and case studies during workshop discussions. Our team of staff has extensive experience of working across cultural boundaries, through their work in Europe, Africa, the Middle East, Asia and the Americas.
Certification
By completing this course delegates will be awarded an IQMS Learning certificate.

IATF 16949:2016 Internal Auditor
Make Enquiry
Make Enquiry
You have selected:
Course: IATF 16949:2016 Internal Auditor
Number of Candidates: 1
Course Date: In House Only
Why train with IQMS
Accelerated Learning techniques
Flexible training options: classroom, in-house, and online
Learn from top auditing and quality practitioners
Internationally accredited courses