NEBSF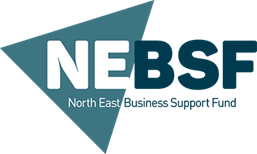 During the past year, industry has been battered and bruised but is now beginning to emerge from the darkest hours. For many sectors it has never been more important to take advantage of funding programs that are available. The North East Business Support Fund (NEBSF) for 7 years has been supporting business needs and now iqms Learning are proud to be involved in the project.

The North East Business Support Fund can support projects in County Durham, Northumberland, Tees Valley and Tyne & Wear and has helped over 2500 businesses across the region.
Business Improvement projects can be eligible for up to a £3,200 grant and we invite you to apply.
Our team can help you;
Audit & Identify potential improvement areas of your business
Design your improvement project
Implement or support the implementation of improvement projects
Audit & Validate improvement projects efficacy
Projects have eligibility criteria and we will of course support you through the application process with NEBSF to ensure you have every chance of a successful application.

So now is the time to build that Management System or launch that Upskilling program you discussed for years!

Contact us here to have an informal chat and consider how this funding program can help your organisation.