See what our customers say…
ISO 9001:2015 Lead Auditor
'I particularly enjoyed the role play part where we had the possibility to face real audit situations'
from
Quality Lead Auditor Student
ISO 9001:2015 Foundation
'it was nice to have the course delivered by someone who clearly knows the subject i.e. what to focus on and being able to explain WHY we need to do it'
from
Foundation Course Student
BRCGS Internal Auditor
The course was very beneficial and the tutor made the whole experience really enjoyable
from
BRCGS Internal Auditor Student
Integrated Management Systems Internal Auditor (QHSE)
I've previously used iqms and impressed both times by content and trainer
from
IMS Student
ISO 22000:2018 Lead Auditor
The tutor has a very relaxed pace and is very experienced in how best to help learners learn and retain the information
from
ISO 22000 Lead Auditor Student
ISO 14001:2015 Foundation
I found the training very well delivered and very informative. I feel like I learned a great deal and Wendy was fantastic explaining the standard.
from
ISO 14001 Foundation student
BRCGS Lead Auditor
Excellent all round knowledge and delivery style
from
BRCGS Lead Auditor student
Auditor Qualifications and Practitioner Training
Expertly delivered by fully qualified and experienced Tutors
vILT courses in the comfort of your own home or office
Start your journey to becoming an Auditor today
View Our Courses

›
FSSC is Changing.....
Prepare for FSSC 22000 Version 6
Train your team with iqms Learning
Start Planning Now
Find Out More

›
Think Ahead and Plan for the Future
IEMA Sustainability Courses
Make Environmental Sustainability an objective in your business
Courses for Workers and Managers
View Our Courses

›
What are you looking to learn?
Find your ideal course and start advancing your career
Explore our
extensive

range of courses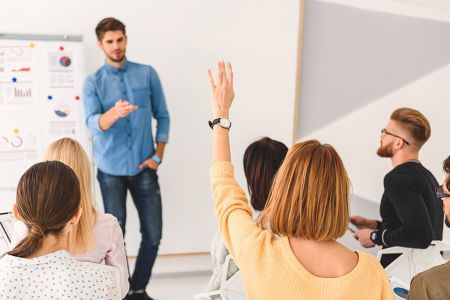 Got a question about one of our courses? Then

get in touch

today and one of our experts will be glad to help