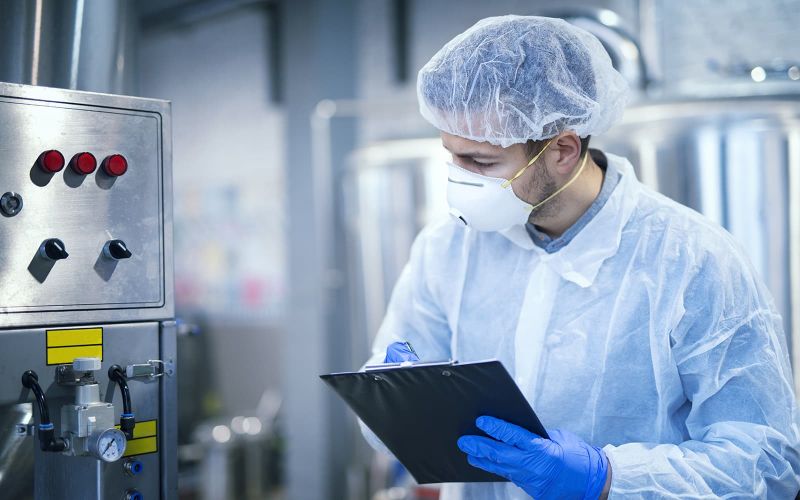 Introduction
This course trains delegates in Third-Party Audit requirements against the BRCGS Global Standard for Food Safety Issue 9. In addition, the course includes the relevant aspects of auditing within the food sector. Attending this course allows you to gain an in-depth and practical understanding of the BRCGS Standard and auditing methodology.
Duration
5 Days, 09.00 – 17.00 each day
Who should attend?
This course is aimed at Technical and Quality Managers who wish to gain an in-depth understanding of the audit process and skills required as well as Certification Body Auditors or new Auditors seeking registration.
Course objectives
This 5-day in-depth course will provide an understanding of the Standard in terms of the protocol, requirements and how to audit effectively. This course ensures that delegates attending are trained to the high standards required to become a BRCGS Lead Auditor.
Course content
Understanding the requirements of the Standard and how compliance can be demonstrated
The BRCGS auditing protocol
Implementing effective auditing techniques
Demonstrating food safety auditor competencies as defined by GFSI
Correctly completing an audit report
The compliance monitoring of certification bodies
Being able to supply information on the BRCGS Global Standards Directory
The BRCGS Global Standards scheme
What are the benefits
Delegates will gain an in-depth guide to the requirements of the Standard, and learn how to undertake a BRCGS audit, including effective planning, conducting and reporting of the audit. Auditing techniques will be practiced and developed, to include the auditor competency skills required of GFSI scheme auditors.
In-House Courses
Offering better value for money, they can be designed to closely match your specific requirements.
Style of Delivery and Course Leaders
Our course tutors are approved training providers, approved by the BRCGS. They are qualified and experienced with extensive practical knowledge across a wide range of sectors in manufacturing, catering and retail.
Certification
Delegates successfully completing the course and examination will be awarded a BRCGS Lead Auditor certificate issued by the BRCGS.
BRCGS for Food Safety Issue 9 Lead Auditor

Make Enquiry
Make Enquiry
You have selected:
Course: BRCGS Global Standard for Food Safety Issue 9 Lead Auditor
Number of Candidates: 1
Dates and Venues
22nd-26th January 2024 - Sunderland
15th-19th April 2024 - Virtual
13th-17th May 2024 - MILTON KEYNES
22nd-26th July 2024 - Virtual
9th-13th September 2024 - Sunderland
18th-22nd November 2024 - Virtual
Why train with IQMS
Accelerated Learning techniques
Flexible training options: classroom, in-house, and online
Learn from top auditing and quality practitioners
Internationally accredited courses