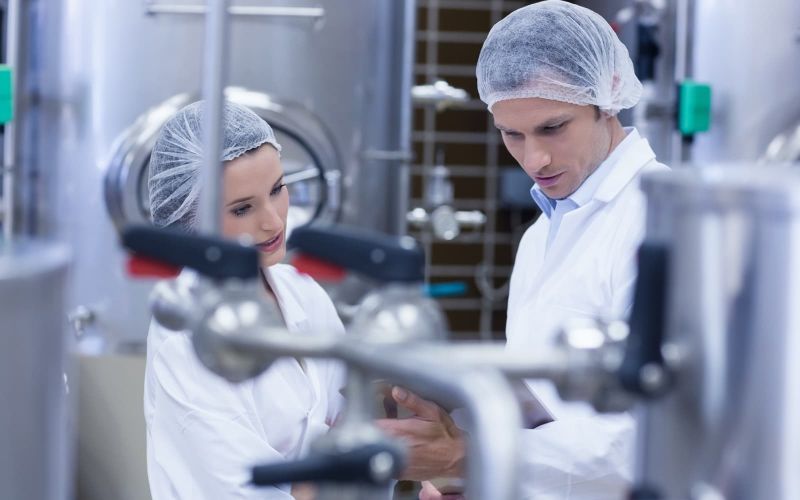 Introduction
The Highfields Level 4 award course is designed to allow the learner to understand the importance of how to develop, implement and evaluate CODEX based HACCP food safety management procedures.
Duration
5 Days, 09.00 – 17.15
Who should attend?
This course is aimed at learners who are working at management level within food manufacturing and catering environments, quality assurance staff or members of the HACCP team. This qualification would also be useful for trainers, auditors, enforcers and other food safety professionals.
Course objectives
The objective of the qualification is to give delegates the skills to lead in the development and implementation of a HACCP system, to critically evaluate HACCP plans and to understand the importance of having an effective HACCP system in place.
Course content
HACCP and Legislation
Preparing for HACCP
Pre-requisite Programmes
The 7 Codex HACCP Principles
HACCP Documentation
Critical Control Points
Critical Limits
Monitoring
Corrective Action
Maintaining HACCP
The HACCP Team
Hazard Analysis
Implementation
Verification
Validation
Review
What are the benefits
On successful completion, delegates will have a good awareness of HACCP legislation and principles and will understand:
The Importance of HACCP based food safety management procedures
How to manage the implementation of HACCP based food safety management procedures
How to develop and evaluate HACCP based food safety management procedures
Style of Delivery and Course Leaders
Our course tutors have substantial experience in the understanding of HACCP and related legislation. They are qualified and experienced with extensive practical knowledge across a wide range of sectors in manufacturing, catering and retail.
Certification
Delegates successfully completing the Highfields Level 4 Award in HACCP for Management (CODEX Principles) (RQF) course and examination will be awarded a Highfields Qualifications certificate.
Qualification Number: 603/2731/5
The RQF is a qualification framework regulated by Ofqual. It is also suitable for delivery in Wales and is regulated by Qualifications Wales.
Highfields Level 4 Award in HACCP for Management (CODEX principles) (RQF)

Make Enquiry
Make Enquiry
You have selected:
Course: Highfields Level 4 Award in HACCP for Management (CODEX principles) (RQF)
Number of Candidates: 1
Dates and Venues
12th-16th February 2024 - Virtual
1st-5th July 2024 - Virtual
Why train with IQMS
Accelerated Learning techniques
Flexible training options: classroom, in-house, and online
Learn from top auditing and quality practitioners
Internationally accredited courses