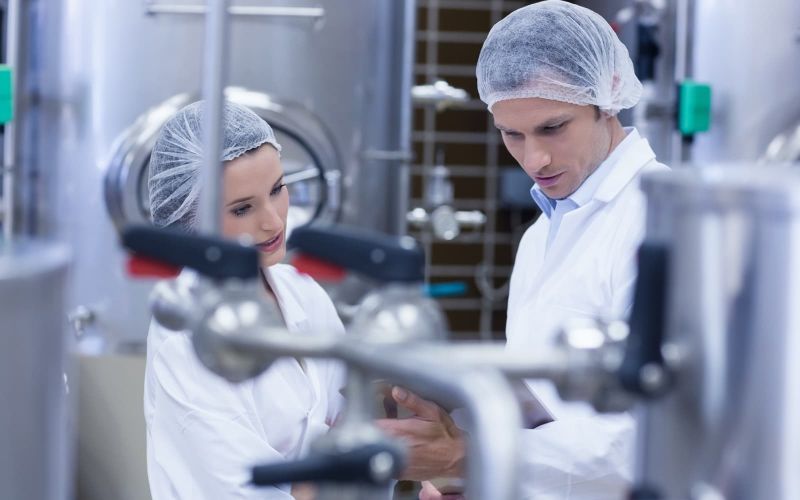 Introduction
This Understanding and Implementing Threat Assessment & Critical Control Points (TACCP) and Vulnerability Assessment & Critical Control Points (VACCP) one day course is based on the requirements of PAS 96:2017 'Guide to protecting and defending food and drink from deliberate attack'.

The purpose of PAS 96:2017 is to guide food business managers through approaches and procedures intended to improve the resilience of supply chains to fraud or other forms of attack. These include economically motivated adulteration, malicious contamination, extortion and counterfeiting. It aims to assure the authenticity and safety of food by minimizing the chance of an attack and mitigating the consequences of a successful attack.
This course covers TACCP as a framework which can be applied to assess both threats from ideologically motivated actors (TACCP) or food fraud (vulnerability of raw materials) from economically motivated attacks (VACCP)
Duration
1 Day, 09.00 – 16.30
Who should attend?
Senior Management and their representatives
Technical and Quality Managers
Those considering implementing a Global Food Safety Initiative (GFSI) approved FSMS in their organisation
Auditors
Trainers and Consultants
Course objectives
Delegates will learn the tools and techniques needed to assess hazards and risks to business, process and product. TACCP provides a process for the identification, evaluation and mitigation of threats that are faced on and off the manufacturer's site.
Upon successful completion of this course, participants should be able to:
Understand the difference between HACCP / TACCP / VACCP
Recognise the different types of threats
Classify the different types of aggressors
Develop a TACCP / VACCP system
Course content
PAS 96:2017 & TACCP – Terms & Definitions
The difference between threat and vulnerability assessments
Introduction to Vulnerability and Threat Assessment Critical Control Point (TACCP)
How Threat Assessment tools can be used for Vulnerability Assessment
Conducting a TACCP Study
Conducting the Threat Assessment
The different requirements contained within GFSI recognised standards
Style of Delivery and Course Leaders
Our course tutors are approved training providers, approved by BRCGS, IRCA, RSPH and IEMA. They are qualified and experienced with extensive practical knowledge across a wide range of sectors including food manufacturing, catering and retail.
Certification
All delegates will be awarded a certificate verifying attendance and completion of the course.
Understanding & Implementing TACCP & VACCP
Make Enquiry
Make Enquiry
You have selected:
Course: Understanding & Implementing TACCP & VACCP
Number of Candidates: 1
Course Date: In House Only
Why train with IQMS
Accelerated Learning techniques
Flexible training options: classroom, in-house, and online
Learn from top auditing and quality practitioners
Internationally accredited courses