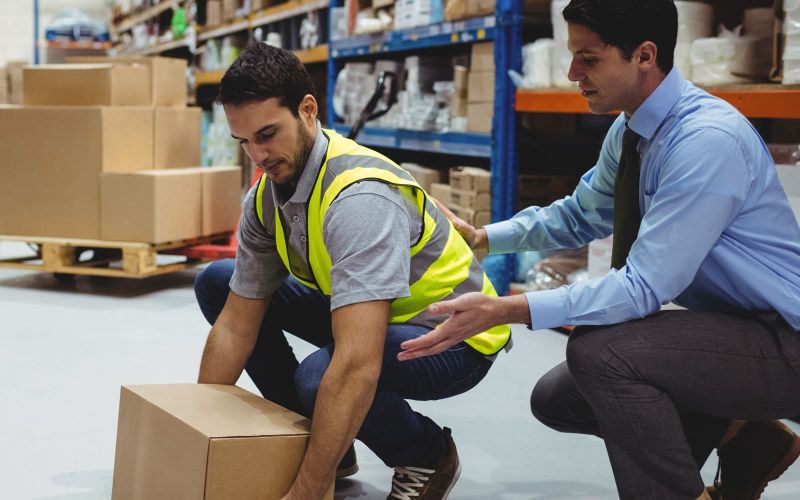 Introduction
Build the practical skills and knowledge you need to develop an Occupational Health & Safety Management System (OHSMS) with this training course. Discover the actions, tools and techniques required to design, build and implement your OHSMS, including procedural and process information.
Duration
2 Days, 09.00 – 17.00
Who should attend?
People involved in planning and/or coordinating the design and implementation process for a system addressing occupational Health and Safety issues
People who have been assigned the task of establishing or inheriting an OHSMS
Decision makers in the implementation process
Those wanting to understand the implementation process
Course objectives
Identify operational context that creates the baseline from which an OHSMS is created and developed
Recognise cultural change and management issues, which play a role in the implementation process
Establish the initial steps to be taken in developing an OHSMS
Develop skills in the preparation of written procedures and required documentation
Recognise the appropriate resources and capabilities necessary for maintaining an OHSMS
Course content
What is an OHSMS
How to Implement & Improve an OHSMS
The ISO 45001 model and an ISO 45001:2018 Standard Revision Overview
Developing a Health & Safety policy
Common features of an OHSMS
Identifying Health & Safety risks
Managing improvement actions
Operational controls and emergency planning
Training & communication
Developing and maintaining OHSMS documentation
Monitoring, measuring and reporting
Auditing and management review
Cultural change and implementation
Maintaining an OHSMS to achieve continual improvement
What are the benefits
This course offers the practical and valuable knowledge and skills essential to design, implement and effectively use a Health and Safety management system.
In-House Courses
Offering better value for money, they can be designed to closely match your specific requirements.
Style of Delivery and Course Leaders
Our course leaders have extensive experience in Management Systems across a wide range of sectors including manufacturing, service and professional organisations including Local, National and International Government. This wide experience enables them to make the course more interesting by using their relevant examples and case studies during workshop discussions.
Our team of staff has extensive experience of working across cultural boundaries, through their work in Europe, Africa, Middle East, Asia and the Americas.
Certification
All delegates will be awarded a certificate verifying attendance and completion of the course.
Design & Build an OHSMS
Make Enquiry
Make Enquiry
You have selected:
Course: Design & Build an OHSMS
Number of Candidates: 1
Dates and Venues
25th-26th March 2024 - Virtual
16th-17th July 2024 - Virtual
Why train with IQMS
Accelerated Learning techniques
Flexible training options: classroom, in-house, and online
Learn from top auditing and quality practitioners
Internationally accredited courses