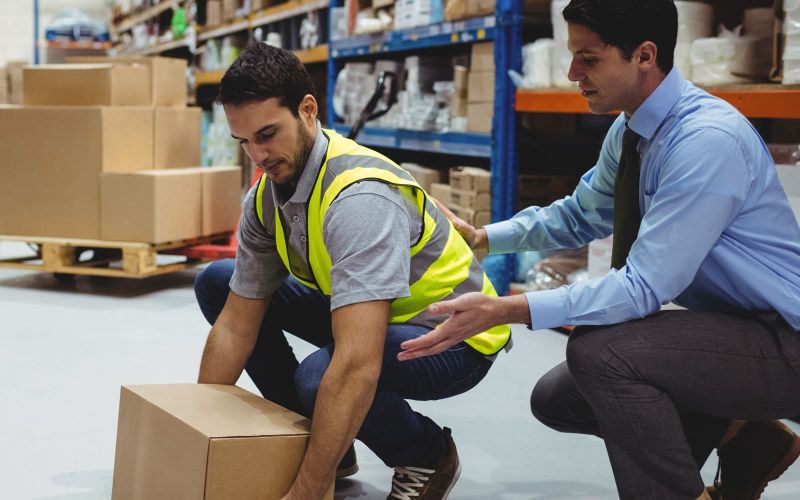 Introduction
This three-day IOSH Managing Safely course is a risk management course designed to provide supervisors and managers with a step-by-step approach to managing health and safety and supporting their staff.
This course is invaluable in giving managers at all levels the confidence to understand and apply knowledge, understand their responsibilities and be a force for cultural change in the workplace. Managers and supervisors will learn how to perform OHS risk assessment and control OHS risk and understand and perform incident investigations. It ensures managers understand their role and responsibilities for driving occupational health and safety standards in their organisation and can assess and measure their own performance.
Duration
3 days, 8.30-17.00
Who should attend?
This course is ideally suited for supervisors and managers across all sectors and has no formal entry requirements.
Course objectives
This course will equip delegates with knowledge of the key concepts and building blocks of occupational health and safety in the workplace and develop skills and tools to improve and drive health and safety culture within their own business.
Course content
Introducing managing safely
Assessing risks
Controlling risks
Understanding responsibilities
Understanding hazards
Investigating incidents
Measuring performance
What are the benefits
Attendance will enable delegates to:
Be able to assess and control risks and hazards
Understand their responsibilities for safety and health
Be able to investigate incidents and contribute to investigation teams
Be able to reflect and measure their own performance
Be able to consider and reflect on good practice
In-House Courses
Courses can be adapted to closely match your own organisational specific requirements including flexibility in course delivery.
Style of Delivery and Course Leaders
The public version of this course is currently delivered remotely on Zoom.
Our course leaders have extensive experience in occupational health and safety management systems across a wide range of sectors including manufacturing, service and professional organisations and both in Local and National government. We have extensive experience working across cultural boundaries, through our work in Europe, Africa, the Middle East, Asia and the Americas.
Certification
The assessment for the IOSH Managing Safely course comprises 30 multiple-choice and short answer questions and a post course short practical assignment (completing a workplace risk assessment).
Delegates successfully taking the course and passing the course assessment will be awarded an IOSH Managing Safely issued certificate.
IOSH Managing Safely
Make Enquiry
Make Enquiry
You have selected:
Course: IOSH Managing Safely
Number of Candidates: 1
Dates and Venues
7th-9th February 2024 - Virtual
3rd-5th April 2024 - Virtual
25th-27th June 2024 - Virtual
28th-30th October 2024 - Virtual
Why train with IQMS
Accelerated Learning techniques
Flexible training options: classroom, in-house, and online
Learn from top auditing and quality practitioners
Internationally accredited courses