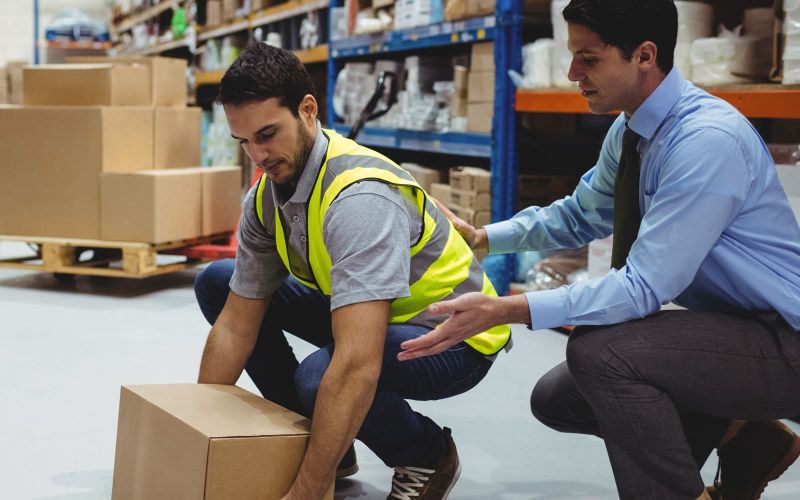 Introduction
This five-day highly interactive CQI and IRCA Certified Lead Auditor training course will enable you to understand the new international occupational health and safety management system (OHSMS) standard ISO 45001:2018.
You will learn how you can use utilise the new standard to understand, manage and maintain internal and external Health and Safety Management duties and performance obligations. With knowledge and understanding of ISO 45001:2018, you can evaluate your own organisation's arrangements against OHS commitments and how they can be improved.
Duration
5 Days, 08:30 – 17:15
Who should attend?
This course is invaluable for health and safety professionals who wish to develop their auditing skills. It is particularly useful for those people who regularly assess the health and safety performance of 2nd and 3rd parties. It is also essential for any serious occupational health and safety practitioner with a responsibility to design, implement and manage a health and safety management system that meets the requirements of ISO 45001:2018.
Course objectives
To develop delegates' understanding of the principles of Health and Safety Management, requirements of ISO 45001:2018, and teach the theoretical and practical skills required to plan, execute and report health and safety management systems audits.
Course content
OHSMS Fundamentals
OHSMS Concepts
Overview of Auditing an OHSMS
Auditing Clauses 4-10 of ISO 45001:2018
ISO 19011 and Auditing
Audit Planning and Preparation
Performing the Audit
Reporting Audit Outcome
What are the benefits
The course is designed not only to help people perform effective and value-adding audits, but also to develop delegates wider understanding of the ISO 45001 health and safety management systems design and implementation. Successful completion of the course and the achievement of the 70% pass mark will satisfy the formal training requirements for those wishing to register as auditors or lead auditors under the CQI and IRCA Certified training scheme.
In-House Courses
Offering better value for money, they can be designed to closely match your specific requirements.
Style of Delivery and Course Leaders
Our course leaders have an unrivalled management systems design and improvement experience. They are qualified and experienced auditors with extensive practical management experience across a wide range of sectors including manufacturing, finance, pharmaceuticals, local and national government. We have extensive experience working across cultural boundaries, through our work in Europe, Africa, the Middle East, Asia and the Americas
Certification
Delegates successfully completing the course will be awarded a CQI and IRCA Certified training accredited certificate. (2338)
ISO 45001:2018 Lead Auditor

Make Enquiry
Make Enquiry
You have selected:
Course: ISO 45001:2018 Lead Auditor
Number of Candidates: 1
Dates and Venues
15th-19th January 2024 - Virtual
11th-15th March 2024 - Sunderland
13th-17th May 2024 - ABERDEEN
8th-12th July 2024 - Virtual
9th-13th September 2024 - Sunderland
18th-22nd November 2024 - ABERDEEN
9th-13th December 2024 - Virtual
Why train with IQMS
Accelerated Learning techniques
Flexible training options: classroom, in-house, and online
Learn from top auditing and quality practitioners
Internationally accredited courses