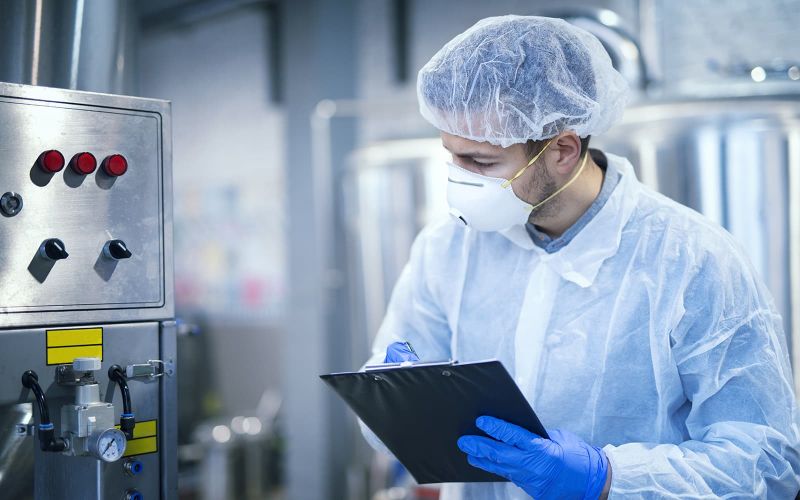 Introduction
The course is delivered through a mixture of a workshop led discussions, practical activities and PowerPoint presentations. On day two delegates are required to undertake a live audit (case study based) where delegates are required to apply the skills and techniques they acquired on day one. Delegates will be given feedback on how they performed during the case study and how they can improve on their auditing techniques.
Duration
2 Days, 09.00 – 17.00 each day
Who should attend?
This course is designed for Quality and Technical Managers, personnel responsible for managing internal auditing schedules and personnel responsible for undertaking internal audits as required by BRCGS Standards.
Course objectives
This course explains the need for an Internal Audit System, the principles and terminology relating to Internal Audits and describes the principles of Internal Auditing.
Course content
Audit Processes
Auditing Overview
Auditing Concepts
Audit Planning
Auditor Attributes
The Human Aspects of Auditing
Conducting the Audit
Reporting the Audit
What are the benefits
On successful completion, delegates will have an improved understanding of auditing concepts and have improved auditing skills. Delegates will also be able to identify any current weaknesses in their Internal Audit Systems and upgrade these appropriately.
In-House Courses
Offering better value for money, they can be designed to closely match your specific requirements.
Style of Delivery and Course Leaders
Our course tutors are qualified and experienced with extensive practical audit experience across a wide range of sectors including manufacturing and retail.
Certification
Delegates successfully completing the course and assignment will be awarded a BRCGS certificate issued by the BRCGS.
BRCGS Internal Auditor

Make Enquiry
Make Enquiry
You have selected:
Course: BRCGS Internal Auditor
Number of Candidates: 1
Dates and Venues
15th-16th January 2024 - Virtual
12th-13th March 2024 - Sunderland
2nd-3rd May 2024 - Virtual
18th-19th June 2024 - MILTON KEYNES
11th-12th July 2024 - Virtual
16th-17th September 2024 - Sunderland
7th-8th November 2024 - Virtual
Why train with IQMS
Accelerated Learning techniques
Flexible training options: classroom, in-house, and online
Learn from top auditing and quality practitioners
Internationally accredited courses