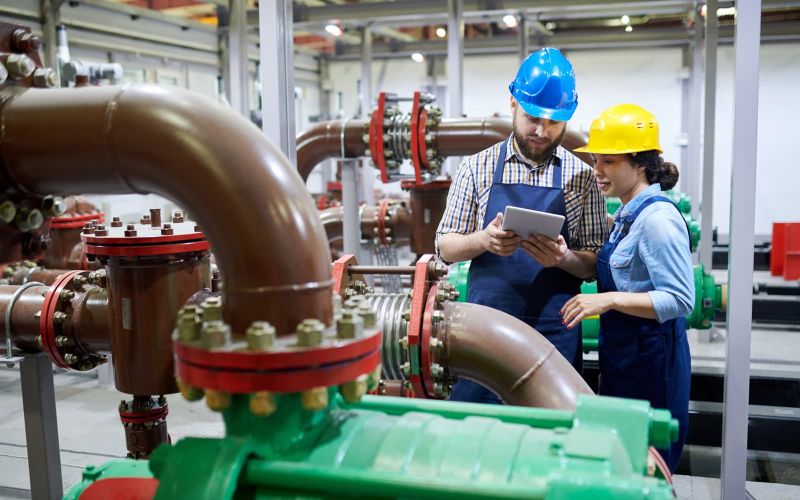 Introduction
A one-day CQI and IRCA Certified training awareness programme for those requiring an introduction to the ISO 9001:2015 standard and how it can be used to develop and improve quality management systems.
This foundation course gives an introduction to the most widely used standard for Quality Management in the world. Creation of a successful quality system relies on more than reading the text in the standard; it demands an understanding of requirements and a considered application of the standard to the organisation. This course will provide delegates with an insight into the important world of quality standards, their development and the certification process.
Duration
1 Day, 09.00 – 17.00
Who should attend?
Specially designed for managers, supervisors, those with potential quality roles or anyone wishing to understand and assess the impact and relevance of quality management to their organisations. Also useful to anyone who needs an introduction to quality assurance or those wishing to attend the CQI and IRCA Certified training 2-day auditor course without prior experience of quality systems.
Course objectives
This course will equip delegates with an understanding of the development and application of Quality Management techniques and how the ISO 9001:2015 standard is interpreted and implemented.
On completion of the course we expect delegates to be able to:
Describe the purpose of a quality management system with relevance to the 7 principles of quality management
Explain the purpose, content and interrelationships of ISO 9000, ISO 9001, and ISO 9004
Interpret the requirements of ISO 9001 in the context of an effectively implemented business management system
Course content
Background to Quality Assurance
Setting quality objectives
The ISO 9001:2015 series standards
Measurement and analysis
Process Approach
Continual improvement
The 7 quality management principles
Organisational Context
ISO 9001 clause requirements
Risk based thinking
What are the benefits
Attendance will enable delegates to:
Decide how best to develop the Quality Management Systems of their organisation
Add to their quality management career credentials
Understand the relevance of quality standards to their organisation
Be able to set quality objectives.
Demonstrate the competitive benefits of quality standards to their own and other organisations
In-House Courses
Offering better value for money, they can be designed to closely match your specific requirements.
Style of Delivery and Course Leaders
Our course leaders have extensive experience in Quality Management across a wide range of sectors including manufacturing, service and professional organisations including Local, National and International Government. This wide experience enables them to make the course more interesting by using their relevant examples and case studies during workshop discussions.
Our team of staff has extensive experience of working across cultural boundaries, through their work in Europe, Africa, the Middle East, Asia and the Americas.
Certification
Delegates successfully completing the course will be awarded a CQI and IRCA Certified training accredited certificate. (2350).

ISO 9001:2015 Foundation

Make Enquiry
Make Enquiry
You have selected:
Course: ISO 9001:2015 Foundation
Number of Candidates: 1
Dates and Venues
6th February 2024 - Virtual
15th April 2024 - Virtual
11th June 2024 - Virtual
5th August 2024 - Virtual
1st October 2024 - Virtual
2nd December 2024 - Virtual
Why train with IQMS
Accelerated Learning techniques
Flexible training options: classroom, in-house, and online
Learn from top auditing and quality practitioners
Internationally accredited courses