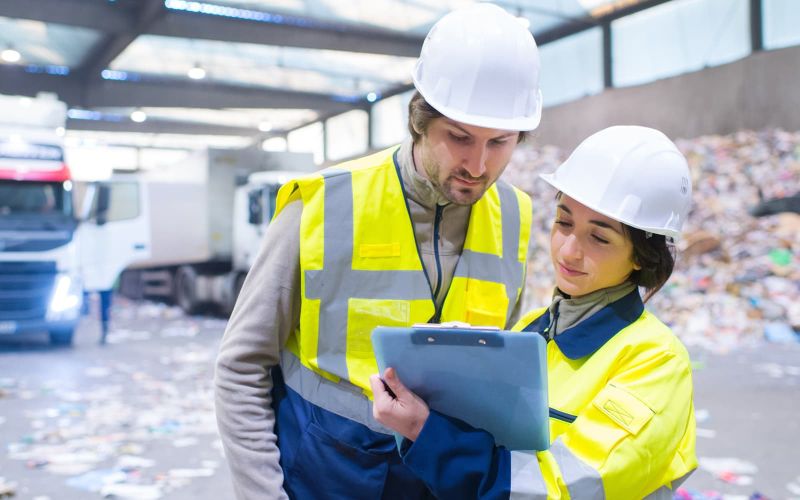 Introduction
With a minefield of legislation on waste, rising waste costs and customer and other stakeholders demanding improvements on environmental performance, this course is part of the environmental sustainability suite of training courses designed to help organisations support their environmental sustainability goals. The course is designed to improve compliance and encourage a culture of more sustainable waste and resource management, however most importantly it will help to reduce your company or organisation's waste costs.
Every organisation has a different way of dealing with their waste based on the type and amount that is produced. This course is aimed at delegates whose role deals predominantly with the management of wastes within their business and whose decisions have the ability to influence a significant level of change within company policy and routine.
Duration
1 Day, 09.00 – 17.00
Who should attend?
All those with responsibility for ensuring waste management is dealt with in a legally proper manner and those who are seeking to improve their understanding of the legislation in place on waste. It is also useful for those who are trying to improve their company waste management. Those who are trying to establish waste minimisation initiatives, perhaps as part of their sustainability goals or in companies with ISO 14001 as part of their continual improvement programme.
Course content
· Waste as a resource
· How to demonstrate improvements
· What is waste?
· Managing resources and waste in the workplace
· Legislation and ensuring compliance
· Understanding and applying the waste hierarchy
· Completing waste documentation
· The cost of managing waste
· How to identify opportunities for waste minimisation in the workplace
· How to manage a successful waste minimisation working group
What are the benefits
Benefits include:

· The knowledge to help you identify improvements in resource and waste management
· The understanding of where and how to make those improvements
· The skills to implement those improvements and demonstrate their impact to others
In-House Courses
Offering better value for money, they can be designed to closely match your specific requirements.
Style of Delivery and Course Leaders
Our course tutors are approved training providers, approved by BRCGS, IRCA, RSPH and IEMA. They are qualified and experienced with extensive practical knowledge across a wide range of sectors including food manufacturing, catering and retail.
Certification
All delegates will be awarded a certificate verifying attendance and completion of the course.
Practical Waste Management & Waste Minimisation
Make Enquiry
Make Enquiry
You have selected:
Course: Practical Waste Management & Waste Minimisation
Number of Candidates: 1
Dates and Venues
30th January 2024 - Virtual
11th April 2024 - Virtual
25th July 2024 - Virtual
22nd October 2024 - Virtual
Why train with IQMS
Accelerated Learning techniques
Flexible training options: classroom, in-house, and online
Learn from top auditing and quality practitioners
Internationally accredited courses