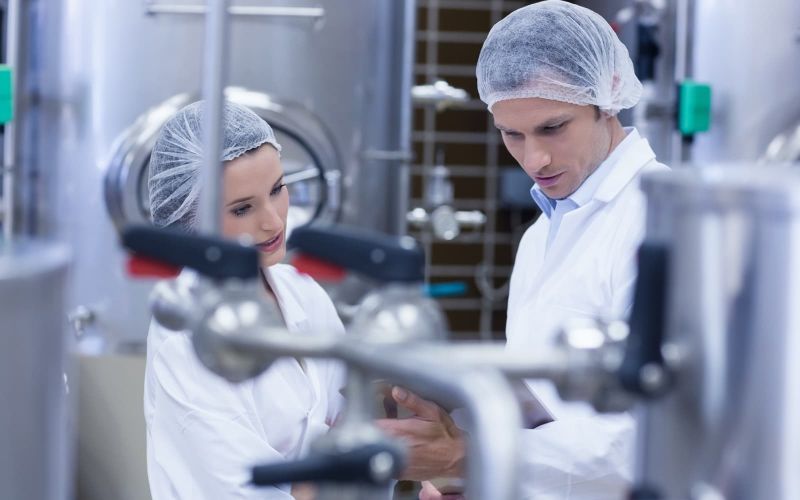 ISO 22000:2018 Auditor Transition Course
This two-day approved CQI and IRCA Certified training course is designed to transition existing registered auditors of ISO 22000 certified businesses to the new ISO 22000:2018 international standard. The course is also relevant to food safety management system auditors or organisations which are transitioning to the new standard.
*Please Note: Those delegates who have previously attended the Annex SL Module as part of their ISO 9001, ISO 14001 or ISO 45001 training, need only attend Day 2 of this course.
Duration
1 Day, 08:30 – 17:00, Day 2 08:30 – 17:00
Who should attend
This course is essential for those who:
An existing IRCA registered first, second or third party food safety management systems auditor
A first, second or third party food safety management systems auditor wishing to keep their auditing skills and techniques up to date
A first, second or third party food safety management systems auditor wanting to learn about ISO 22000:2018 and how this new standard affects you
A second or third party auditor working for an organisation that is certified to ISO 22000 and is transitioning to the 2018 revision of the standard
Course objectives
The key learning objective of this course is to equip delegates with the skills, knowledge and awareness required to audit a food safety management system against the requirements of ISO 22000:2018.
Course content
The structure of a generic management system based on Annex SL Appendix 2 and the implications of this from an audit perspective
The purpose of ISO 22000:2018, the revised structure and terminology used in this standard.
An understanding of the requirements of each section of ISO 22000:2018, the changes and evidence required to determine conformity.
How to adapt your auditing technique to accommodate the new and amended requirements in ISO 22000:2018
What are the benefits
This course offers the most effective way to equip delegates with the skills and knowledge to audit against the revised standard. Delegates will also find the interactive nature of the course and it's challenging content stimulating and surprisingly enjoyable.
In-House Courses
Offering better value for money, they can be designed to closely match your specific requirements.
Style of Delivery and Course Leaders
Our course leaders are professional practitioners in the food sector, as well as being qualified, registered and experienced auditors. They have extensive knowledge across a wide variety of food industry organisations such as primary food processing, food manufacturing, retailing and catering. They have cut their teeth within high profile organisations, and fully understand the range of technical, legislative and people challenges that face those with a responsibility for delivering robust food safety management systems and customer confidence.
Certification
Delegates successfully completing the 22000 element of the course on day two will be awarded a CQI and IRCA certified training accredited certificate (2341)
Delegate's successfully completing days 1 and 2 of this course will be awarded CQI and IRCA certified training accredited certificates. (2358 & 2341)
ISO 22000:2018 Auditor Transition

Make Enquiry
Make Enquiry
You have selected:
Course: ISO 22000:2018 Auditor Transition
Number of Candidates: 1
Course Date: In House Only
Why train with IQMS
Accelerated Learning techniques
Flexible training options: classroom, in-house, and online
Learn from top auditing and quality practitioners
Internationally accredited courses