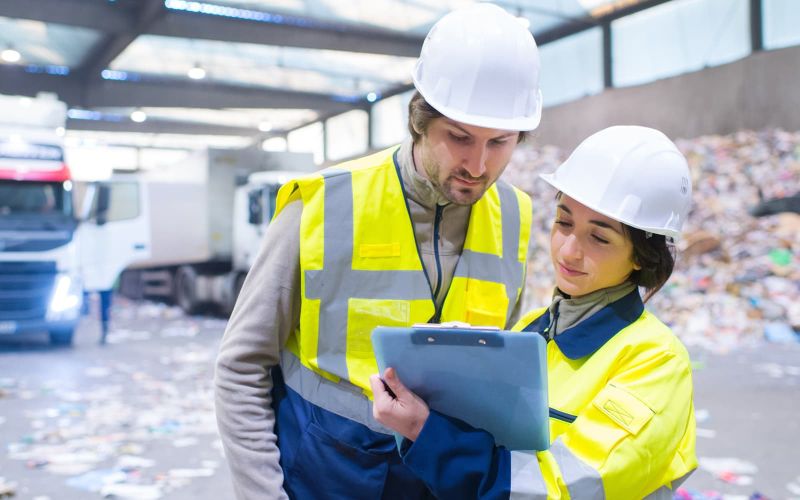 Introduction
This highly interactive, intensive and challenging 5-day environmental management systems training course is designed for those people who require an in-depth understanding of auditing techniques and skills associated with the Lead Auditor role. This course is registered with both the Institute of Environmental Management and Assessment (IEMA) and CQI and IRCA Certified training.
Duration
5 Days, 08.30 – 17.30 (days 1-3) 08.30 – 17.45 (day 4) 08.30 – 16.15 (day 5)
Who should attend?
This course satisfies the training requirement for those seeking to register with the CQI and IRCA Certified training auditing scheme. It is also essential for any serious environmental practitioner, particularly those who have the main responsibility for implementing and maintaining their environmental management system and manage an audit programme for internal audits. Essential also to those who are required to perform more demanding and extensive company audits (corporate auditing); or who are required to regularly assess the performance of other companies (supplier, contractor and/or certification auditors); and for those who are seeking to develop their auditing and environmental skills to a professional level.
Course objectives
Those attending this course are expected to have prior knowledge of the following:
Environmental Management principles and concepts:
The Plan, Do Check, Act (PDCA) cycle
Environmental issues, including an appreciation of environmental protection and pollution prevention and control
Environmental management terms and definitions
Appreciation of environmental compliance issues
Environmental management terms and definitions
Typical structures for environmental management systems including process-based systems
Structure, content and requirements of ISO 14001:2015
This knowledge can be gained in several ways:
Previous experience and existing knowledge
Attending a CQI and IRCA Certified training ISO 14001 training course – or equivalent
Reading or self-study
If you would like to attend our CQI and IRCA Certified training ISO 14001 Foundation course at a discounted price to help you prepare for this Lead Auditor course please contact us.
Course content
The course is designed to help delegates deliver value-added audits to understand the principles of good Environmental Management and to develop their knowledge of the environmental management standard to enable you to lead an audit team. It will also develop delegates' knowledge & understanding of different environmental audit types, and the practical skills required to plan, execute and report environmental management audits. On completion, delegates will be able to evaluate the effectiveness of an EMS based on the ISO 14001:2015 standard at a level acceptable to certification bodies.
What are the benefits
Designed not only to help people perform value-added audits this course is also designed to develop delegates' wider understanding of environmental management systems development and implementation. Delegates will gain an understanding of the level of performance required for implementing a successfully certified EMS and how to assess against the ISO 14001:2015 standard. It will help delegates to develop essential conceptual skills including risk-based thinking, continual improvement, life-cycle thinking, and process-based approaches. This course satisfies the formal training requirements for those wishing to register with the IEMA Auditor Registration Scheme and/or with the CQI and IRCA Certified auditing scheme.
In-House Courses
Offering better value for money, they can be designed to closely match your specific requirements.
Style of Delivery and Course Leaders
A combination of presentations and guided exercises and a highly interactive role-play exercise involving a simulated audit makes this course both beneficial and enjoyable for participants. Course attendees are assessed on their knowledge and understanding throughout the course and will also be required to sit a 2-hour examination to assess their level of understanding to complete this course. Our course leaders have substantial experience in the field of environmental management systems design and implementation. They are qualified and experienced auditors with extensive practical management experience across a wide range of sectors including manufacturing, service and utilities, local and national government.
Certification
Delegates completing the course, including examination, will be awarded both a CQI and IRCA Certified training certificate (2355) and an IEMA Certified training certificate.
IEMA/IRCA ISO 14001:2015 Lead Environmental Auditor

Make Enquiry
Make Enquiry
You have selected:
Course: ISO 14001:2015 Lead Auditor
Number of Candidates: 1
Dates and Venues
11th-15th December 2023 - Virtual
19th-23rd February 2024 - Sunderland
22nd-26th April 2024 - Virtual
3rd-7th June 2024 - ABERDEEN
1st-5th July 2024 - Virtual
14th-18th October 2024 - Sunderland
25th-29th November 2024 - Virtual
Why train with IQMS
Accelerated Learning techniques
Flexible training options: classroom, in-house, and online
Learn from top auditing and quality practitioners
Internationally accredited courses