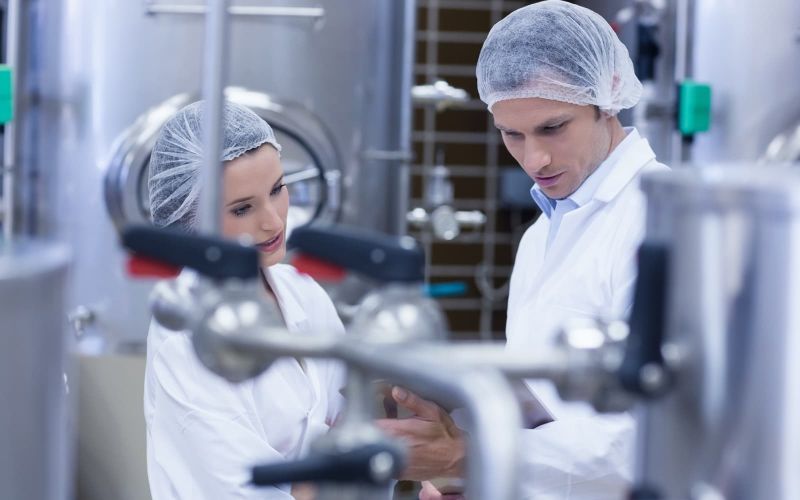 Introduction
Culture has been widely seen as both the cause of many Food Safety shortcomings and the solution to ensuring consistently high standards of Product Safety in Food and associated industries. From Retail to Manufacturing, in all sectors of the Food & Drink industry, establishing and demonstrating a good Product Safety culture is now seen as a fundamental requirement to reputable organisations.
Attending this 1-day course participants will gain a fundamental understanding of the importance of a positive product safety culture, the critical issues that affect it and how to begin the development process to establish of positive culture within your organisation.
Duration
1 Day, 08.45 – 18.00
Who should attend?
Consultants/Auditors/Technical/HR/Senior Management who lead on culture, Operational, Technical & Quality staff, BRCGS & Industry Professionals or anyone involved in implementing and maintaining Product Safety Culture.
Course objectives
Describe the concept of Product Safety Culture and why a positive culture is important to ensuring product safety and integrity
Identify what the standards require, and the function of the Product Safety Culture Plan within a QMS
Recognize the link between behaviour and Product Safety Culture and how it underpins product safety assurance
Discuss how to measure an organisation's Product Safety Culture through the use of tools and techniques
Develop a sustainable Product Safety Culture action plan and how to engage staff to support it
Course content
The criticality of Food Safety Culture
The role of senior management
The impact of attitudes and behaviours
Developing your own Product Safety Culture Plan
What are the benefits
This BRCGS course is industry-focused, considering organisational culture, leadership and behavioural concepts; inclusive of and generic to all BRCGS Global Standards, in addition to the global market for application to any manufacturing facility - regardless of business size or whether sites have a product scope of food or non-food related goods/ services
In-House Courses
Our course tutors are Approved Training Providers for BRCGS. They have extensive practical experience across a wide range of sectors including manufacturing and retail.
Style of Delivery and Course Leaders
Available on an in-house basis use this course to deliver a consistent message across your teams.
Certification
To complete the course, participants will need to submit a product safety plan as a workplace assignment, meeting the assessment criteria with 75% as a passing grade.
Delegates successfully completing the course will be awarded a BRCGS Certificate issued by the BRCGS.
BRCGS An Approach to Product Safety Culture

Make Enquiry
Make Enquiry
You have selected:
Course: BRCGS An Approach to Product Safety Culture Course
Number of Candidates: 1
Course Date: In House Only
Why train with IQMS
Accelerated Learning techniques
Flexible training options: classroom, in-house, and online
Learn from top auditing and quality practitioners
Internationally accredited courses